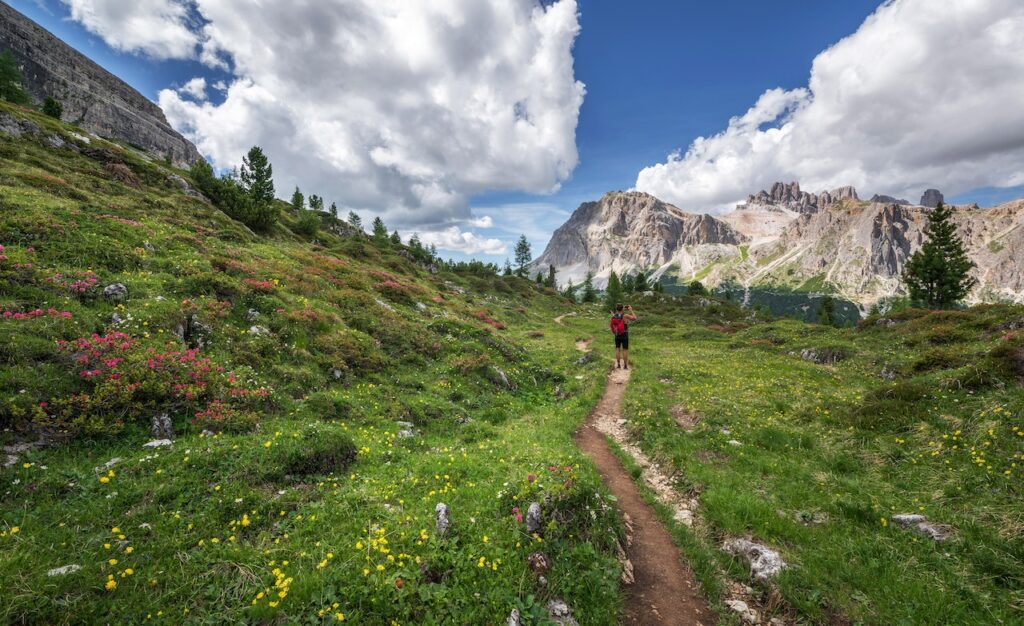 Introducing the ultimate guide to unforgettable family adventures in the great outdoors! Exploring nature with your children can be an enriching and bonding experience, and we've compiled a list of the top 10 family-friendly hiking destinations that promise to create lasting memories for both kids and parents. From the captivating landscapes of Zion National Park to the enchanting coastlines of Cinque Terre, these destinations offer a perfect blend of natural beauty and accessibility, ensuring that your family can embark on thrilling hikes and nature explorations together. Whether you're searching for gentle trails to introduce the little ones to the wonders of the wilderness or aiming to nurture your child's love for the outdoors, these destinations are sure to inspire adventure and a lifelong appreciation for the world's most beautiful landscapes.
Zion National Park, Utah, USA:
Zion National Park is a treasure trove of family-friendly hiking opportunities. For those with young adventurers, the Riverside Walk is an easy stroll along the Virgin River, providing stunning views of the iconic Zion Narrows. Families can also explore the Emerald Pools Trail, which takes you through lush oases and past gentle waterfalls, making it perfect for kids and parents alike.
Acadia National Park, Maine, USA:
Located on the rugged coast of Maine, Acadia National Park offers a splendid setting for family hikes. The Wonderland Trail is a short, coastal path that takes you to tide pools, while the Jordan Pond Path provides a leisurely loop around the park's most famous lake, with views of the Bubble Mountains.
Banff National Park, Alberta, Canada:
A family adventure in Banff National Park is a journey through the Canadian Rockies that kids and parents won't forget. Johnston Canyon Trail is a highlight, where you'll trek along catwalks and through tunnels to reach stunning waterfalls. For a more relaxed experience, the Lake Louise Lakeshore Trail is ideal for families, offering postcard-perfect views of the glacier-fed lake.
The Lake District, England:
The Lake District is a captivating destination for family hikes in the United Kingdom. With a multitude of low-impact trails, it's perfect for children. Derwentwater, in particular, offers scenic paths around the lake where families can enjoy peaceful walks surrounded by towering fells and serene waters.
Garden of the Gods, Colorado, USA:
In Colorado Springs, the Garden of the Gods offers a unique hiking experience for families. Kids will marvel at the towering red rock formations and balancing rocks that seem like they're from another world. The park features short, easy trails like the Perkins Central Garden Trail, providing fantastic photo opportunities and plenty of room for exploration.
Cinque Terre, Italy:
Cinque Terre, a collection of five charming fishing villages on the Italian Riviera, provides a delightful hiking experience for families. The Via dell'Amore, a short and level path, connects two of these villages, Riomaggiore and Manarola. This coastal trail offers breathtaking views of the Mediterranean Sea and is an excellent choice for families to enjoy the stunning scenery and the allure of this UNESCO World Heritage site.
Yosemite National Park, California, USA:
Yosemite National Park is a wonderland of natural beauty that captivates both kids and parents. The park offers easy hikes like the Lower Yosemite Fall Trail, where you can witness the majestic Yosemite Falls up close. The Mirror Lake Loop is another family-friendly trail with picturesque views of the surrounding mountains mirrored in the lake's tranquil waters.
New Forest National Park, England:
New Forest National Park, nestled in the south of England, is an idyllic location for family hikes. The ancient woodlands and open heathlands are home to charming New Forest ponies, and short, easy trails allow families to explore and appreciate the unique landscape and wildlife in a gentle and enjoyable way.
Kielder Water and Forest Park, Northumberland, England:
Kielder Water and Forest Park in Northumberland offers a peaceful and family-friendly environment for hiking. The park features well-maintained paths around Kielder Water, one of the UK's largest man-made lakes. Families can enjoy the tranquility of the water and the forested surroundings, with opportunities for birdwatching and wildlife encounters.
Costa Rica Rainforests:
Costa Rica's lush rainforests are a captivating playground for family hikes. In places like the Arenal Hanging Bridges Trail and the Monteverde Cloud Forest Reserve, you can experience the wonder of the rainforest's biodiversity while walking along well-marked trails. These trails are designed to be accessible to families, and you may encounter unique wildlife, such as monkeys, sloths, and vibrant tropical birds during your explorations.